25th August 2037 (01:38)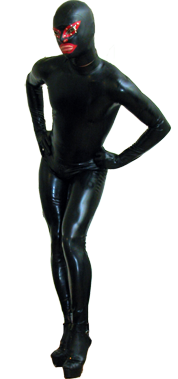 Welcome to my naughty playground. Here I'm playing with PHP, HTML, web-design, latex, lycra, fetish fashion, self-bondage, pantyhose, leotards, swimsuits, zentai, photo cameras, digital imaging software, ropes, knots and related things.

Please be warned, that this site contains materials which might not be suitable for minors. If you are a minor (younger than 16 or 18 years old, depending on your jurisdiction), or do not wish to view fetish/bondage materials please leave.

The site is better viewed with Firefox.